17 tags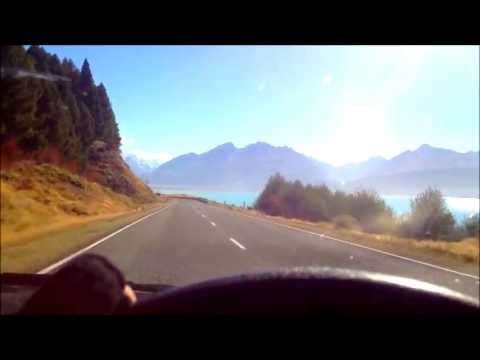 19 tags
The edge of the world: Wharariki Beach, New...
Disclaimer: this is a little-known beach in a highly-touristed country.  I apologize in advance for any additional traffic I may bring it. But I was told about it by someone who thought it was worth sharing, and it's too lovely not to.  And it's not like anybody reading this blog will actually make the substantial out-of-the-way journey to reach it… or will you? [[MORE]]By...
15 tags
16 tags
Melbourne vs Sydney: no contest
I fell in love with Melbourne in 2008, pretty much from the day I set foot there, when I started a year abroad from UC Berkeley at the University of Melbourne. I loved the people, I loved the art, I loved the culture, the intellectual challenges, the trams, the pubs, the 24hr debauchery, the excitement, the biking, the urban adventure. In the always-present rivalry between Sydney and Melbourne,...
16 tags
I wear my sunglasses at night - because the sun...
Happy birthday to me! I just turned 27, which means I've been traveling for a year now.  I left San Francisco on my 26th birthday, not knowing how long I'd be gone for or where I'd go, in my deepest consciousness not honestly thinking that I'd still be traveling at this date.   This year, April 23 is special to me only in that I'm going to start listing my age as something different than I...
15 tags
West coast New Zealand: hiking the Fox glacier
My time in New Zealand has been characterized by a lack of preparation, research, and planning.  Somehow though, it always seems to work out amazingly. A few days ago I drove from Wanaka to the Fox glacier township (pop: 300).  The drive there, like essentially all drives in New Zealand, was distinguished by spectacular scenery: I didn't know much/anything about glaciers or why they are...
14 tags
16 tags
14 tags
17 tags
14 tags
Buying a used car to travel New Zealand in - what...
So when people learned I was buying a car to travel around New Zealand in, many first reactions were along the lines of, "Damn Laurie, I didn't know you were a millionaire."  Fair enough - buying a car is usually something that requires at least some amount of disposable income and isn't usually a drunk decision (except for us millionaires), and really who *buys* a car when...
16 tags
13 tags
Thing I never thought I'd do on this trip #764:...
Ever come to a crossroads in your life and were unsure how to proceed?  For me, a pint of beer on an empty stomach will help eliminate the inhibitions, the insecurities, the self-doubt, and what I really want to do will be clear.  It will be the only thing left that I'm still excited about, and then I'll have to do it.  And that is how in New Zealand, for the first time in my life, I...
8 tags
8 tags
alaskaandabroad asked: Hey Laurie, you've mentioned several times that you have a part time job you do online. I'm curious, what kind of work is it? I've been thinking about finding work to support myself on the road too. Thanks! Kristina
14 tags
13 tags
13 tags
Scratching the itch: moving on from Melbourne
Well, that was a fun summer. After 2 1/2 months living in Melbourne, I've started moving again.  For now just to Sydney, Australia's other big metropolis and just an overnight train away, but the travel gears have started grinding.   [[MORE]]Melbourne holds a magical place in my heart and I kept extending my stay there, not wanting the fun to end, but it had to eventually and I...
17 tags
Travel advice for Southeast Asia
I always love it when readers of this blog submit your own travel questions; any help I can offer in getting more people out on the road, the better.  Here's one that came through recently that some of you thinking about taking a trip out here may find useful.  Cheers and happy travels. hey laurie, my names siti from perth. i'm backpacking south east asia in april/may to malaysia...
9 tags
16 tags
Canceling more job interviews and embracing the...
On February 29, 2012, I canceled all my job interviews and bought a one-way ticket to Bangkok instead. still probably the best status update I've made Ten months later, on January 2, 2013, I canceled another one in Melbourne and decided I still wasn't ready to report to an office everyday, even if it would be in Australia. I had decided to settle down in Melbourne for a while...
7 tags
16 tags
12 tags
12 tags
12 tags
9 tags
sunburned, sore, and satisfied: the three S's of summer
18 tags
My Christmas-for-one: Appreciating solo holidays...
What did you do this Christmas Eve? If it was anything like mine, you spent large parts of it working, which today meant tracking down, banning, and removing disturbing content posted by wannabe pedophiles on one of the websites I work for.  This is no one's ideal holiday, but even to my own surprise it didn't get me down today.  Yesterday was my 8-month "travelversary",...
13 tags
9 tags
"However, despite the tragedies, support for tougher gun ownership laws is mixed,..."
–  - The last sentence of an Australian news source re: this morning's horrific shootings.   Over the past 8 months I've had to explain the idiosyncrasies of American politics to many people from other countries, but our gun laws have always been by far the most frustrating.  It's...
15 tags
Melbourne, City of Dreams
It is so good to be back in Melbourne. I did a yearlong course at the University of Melbourne about four years ago and have held a great love for this city ever since.  It reminds me a lot of San Francisco, in that there's constantly cultural and artistic events going on, with an engaged populace who enjoys a variety of stimulating activities.  There's always something going on and...
12 tags
16 tags
You're doing it wrong: how to take the bus from...
First things first, this route sucks. If you're considering making a bus trip from Sapa to Luang Prabang and are still in the planning stages, I strongly suggest reworking your itinerary.  A typical journey will take you at least three days of traveling on winding, unpaved roads, on rickety local buses packed to the gills with way more people than seats, with all empty spaces including any...
11 tags
14 tags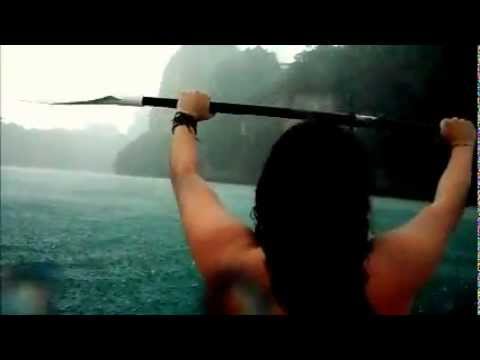 17 tags
17 tags
The worst things that ever existed: Western...
Dear Western Australia,  What the HELL did you do to your flies??  These beasts are among the most persistent, annoying, and suicidal creatures I've ever encountered, and they're everywhere.  They hang on to your back while you're walking, they buzz into every unattended orifice, your direct hit does nothing to dissuade them, they constantly swarm you anytime you're...
13 tags
19 tags
Budget hostel cooking in We$$$tern Australia
I don't think I've mentioned it in this blog yet but Western Australia is g-ddamn expensive.  In Southeast Asia my part-time online job was enough to cover all of my expenses and then some; here, it's basically my bus ticket.  My first strategy to mitigate this started out with using Couchsurfing for financial savings, instead of mainly for cultural exchange.  It continued with...
13 tags
15 tags
A mouse in the bathroom
You know you've been living in Asia a long time when nothing about finding yourself locked in a small bathroom with a terrified mouse scurrying about the floor upsets you.   [[MORE]]I'm currently in the small southwestern town (it's actually a shire, whatever that means) of Esperance, alleged to have the best beaches in Australia, and I'm Couchsurfing with a lovely...
14 tags
12 tags
Going Down (Under)
In a few days I'm moving to Australia.  I don't know for how long but, as always, anything is possible. Like my ticket to Bangkok, I was kind of drunk when I bought a flight to Perth two months ago.  It was my first night in Vietnam, I was hanging out at a bar with the only two expats who lived in the town, and I used the wifi to check my email using my phone.  Is that ever a good...
15 tags
17 tags
No time for second guessing: Bangkok to Burma to...
By 1pm I had completely lost my sense of time and direction.  I had started out from Bangkok the previous night, unsure of how the following day was going to work, just knowing I needed to cross the Thai border to Myanmar (Burma) and then head in the direction of Koh Phangan, which could be accomplished in a number of ways.  Bangkok southbound bus station, 9pm From Bangkok I had a sleepless...
15 tags
13 tags
11 tags
Detoxing like a submissive: Days 6 and 7
I'm finishing up my weeklong fasting detox on Koh Phangan.  Finally, through the chalky aftertaste of my most recent clay shake, I can taste my freedom.  This is my reflection on Day 6 and 7; Days one, two, three, four, and five <—— are there. Day 6 & 7: Accepting my fate[[MORE]] On the sixth day I finally remembered why I had chosen to do this detox, and life started to...
11 tags
Detoxing like a rebel: Day 5
I'm spending a week on Koh Phangan, beautiful island full of all-night parties, delicious seafood, and lovely day activities, not doing any of those.  Instead I'm fasting and detoxing for no reason in particular and writing about it.  This is the 5th day of 7.5 - here are Day 1, Day 2, Day 3, and Day 4. Day 5: Cheater, cheater, peanut eater[[MORE]] Today I cheated and ate some nuts...